Best Places to Buy a House in Tennessee
Best Places to Buy a House in Tennessee – With no state income tax and a low cost of living, Tennessee attracts many home buyers seeking an affordable place to live. If you're looking to buy a house in Tennessee, read on for the best cities and tips to know.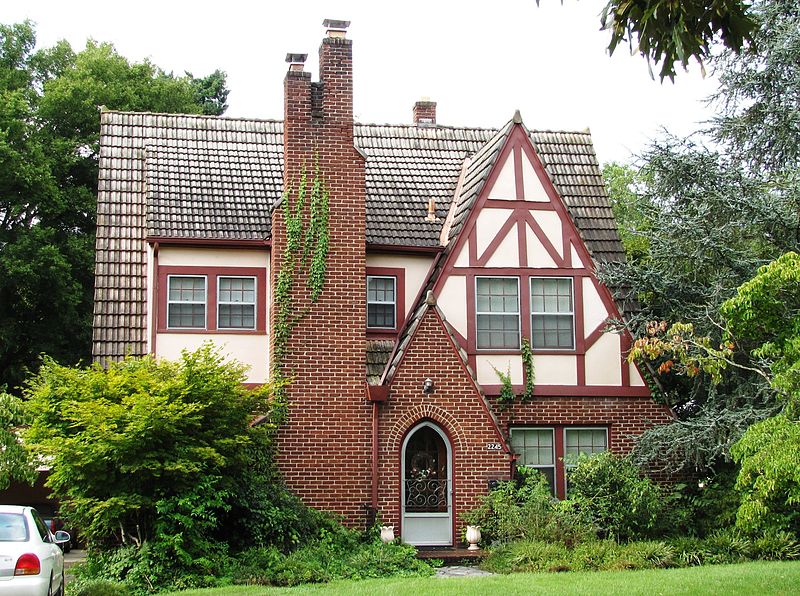 Factors to Consider When Buying a House in Tennessee
As you search for your ideal home in Tennessee, keep these factors in mind:
Budget – Home prices vary across Tennessee, but go as low as $75k in some rural areas. Determine your budget and mortgage pre-approval amount before viewing homes.
Lifestyle – Do you want an urban or rural setting? Homes for outdoorsy living are plentiful in Tennessee's small towns and countryside.
Location – Proximity to major highways, airports and amenities will impact pricing. Knoxville and Chattanooga offer great highway access.
School Districts – Top districts include Maryville City Schools near Knoxville and Williamson County Schools near Nashville. GreatSchools.org
Home Type – You'll find everything from cabins to ranches to mansions. New construction developments are popular in suburbs.
Amenities – Tennessee offers many lake communities popular with boaters and outdoor enthusiasts. Research recreational amenities by area.
The Best Places to Buy a House in Tennessee
Here are some top cities and towns to consider when buying a home in Tennessee:
Nashville
Nashville offers urban living with vibrant music and dining scenes. Prices range from $300k in suburbs to $1 million-plus downtown. Condos and townhomes plentiful. Highly competitive market.

Recreational Amenities:
Parks and walking trails along the Cumberland River through downtown and surrounding neighborhoods like East Nashville, Germantown and Shelby Park.
Lake access for boating, swimming and fishing at Percy Priest Lake and Old Hickory Lake east of the city.
Major sports with the NFL's Titans, NHL's Predators, MLB's Sounds and more.
Golf courses across the metro area, including top ranked Gaylord Springs Golf Links.
Knoxville
Knoxville provides small city vibes and access to the Smoky Mountains. Home prices range from $200k to $500k. New developments in suburbs like Maryville and Farragut.
Recreational Amenities:
Lakes and marinas surround Knoxville including Norris Lake to the north for boating, swimming and fishing.
Mountain hiking, camping and scenic views in the nearby Smoky Mountains and Foothills Parkway.
University of Tennessee provides sports, concerts and cultural events.
Knoxville Zoo, Ijams Nature Center and outdoor activities along the Tennessee River.
Chattanooga
Chattanooga has excellent outdoor recreation along the Tennessee River. Home prices average $250k to $600k. Look on Signal Mountain for mountain views. Strong appreciation potential.
Recreational Amenities:
Rock climbing, mountain biking and hiking at Prentice Cooper State Forest on Lookout Mountain.
Kayaking, stand up paddle boarding and more along the Tennessee River that runs through downtown.
Hiking in the Tennessee River Gorge wilderness area.
Downtown riverfront parks like Ross's Landing and Coolidge Park.
Franklin
Franklin has charming downtown withmusic history. Large luxury homes average $750k to over $1 million. Excellent schools attract families.
Recreational Amenities:
Walking trails, parks and community centers.
Biking, hiking and scenic drives along Natchez Trace Parkway south of the city.
Golf at courses like Temple Hills Country Club.
History and outdoor concerts at The Park at Harlinsdale Farm.
Oak Ridge
Oak Ridge, known for its nuclear history, has homes from $200k to $600k. Neighboring lake communities offer recreation.
Recreational Amenities:
Boating, fishing, swimming and marinas on Melton Hill Lake and Watts Bar Lake.
Hiking and mountain biking on the Haw Ridge and North Boundary Greenway trails.
Museums and historic sites like the American Museum of Science and Energy.
Sports fields, parks and walking trails throughout the city.
Gatlinburg
Gatlinburg offers mountain cabins near Great Smoky Mountains Nat'l Park. Home prices range from $200k to $500k. High tourism means good rental income.
Recreational Amenities:
Skiing, snowboarding and snow tubing at Ober Gatlinburg ski resort.
Hiking, camping, wildlife viewing in Great Smoky Mountains National Park.
White water rafting down the Pigeon River.
Aerial tram rides, zip lining adventures and more.
Walking along the Gatlinburg Riverwalk.
Home Buying Tips for Tennessee
Use these tips when buying a house in Tennessee:
Inventory is low in popular areas like Nashville. Be prepared to move quickly with a strong offer on listings you like.
Cash offers are ideal, but get pre-approved for a competitive mortgage rate if financing.
Inspection contingency is still recommended with older homes. Inspect before closing.
Shop around for the best rates on home insurance and property taxes vary by county.
Work with a local real estate agent active in your city/neighborhood of interest.
Conclusion
With mortgage rates still near historic lows, now is an excellent time to buy a house in Tennessee. Focus your search on the cities and tips above to find your perfect home. Act fast in competitive markets and make a strong offer to make your dream of owning a home in Tennessee a reality!